This is your ultimate destination for unbiased and comprehensive evaluations of the latest audio equipment. Get expert insights and make informed decisions as we dive deep into the world of audio products, helping you find the perfect sound solutions for your needs.
Invictus Neo Turntable and TA-9000 Neo Tonearm Review
THERE'S THAT WORD AGAIN—"NEW." Probably the most overworked adjective in high-end audio and merchandizing in general, you see it everywhere and constantly—in advertisements, in manufacturer copy, in showroom banners (and salesmen's mouths), and, God knows, in equipment reviews (including this one).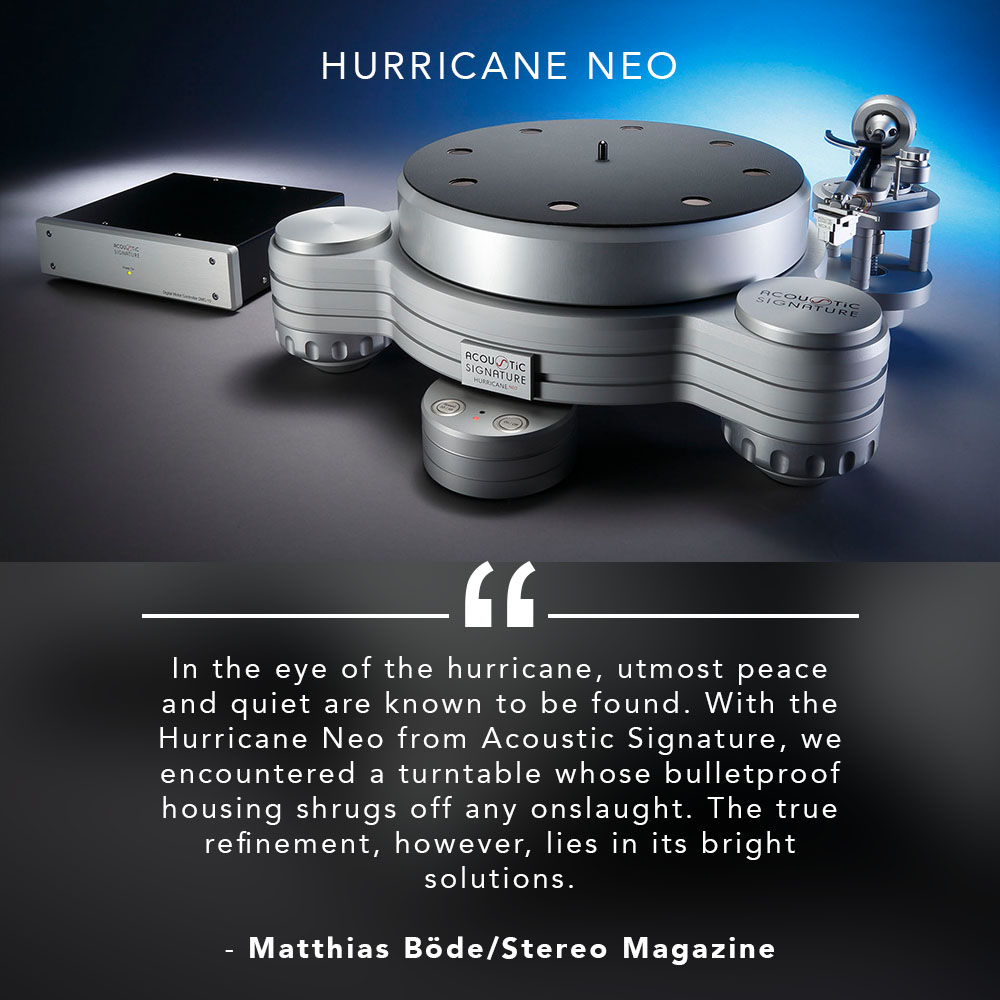 Acoustic Signature Hurricane Neo Review
In the eye of the hurricane, utmost peace and quiet are known to be found. With the Hurricane Neo from Acoustic Signature, we encountered a turntable whose bulletproof housing shrugs off any onslaught. The true refinement, however, lies in its bright solutions.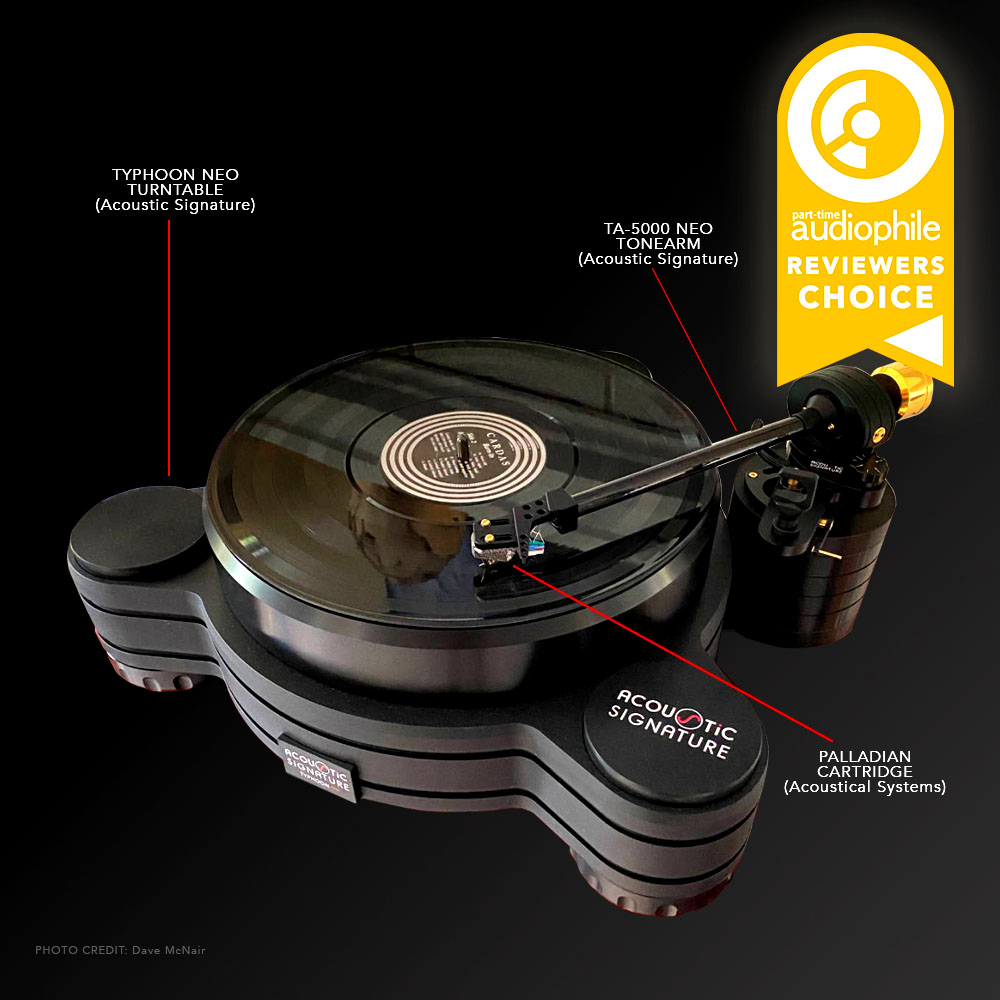 Typhoon NEO Turntable And TA-5000 Tonearm Review
I'll just say that during my time with the Acoustic Signature Typhoon NEO turntable, TA-5000 arm, and that little number by Acoustical Systems called the Palladian cartridge, I frequently questioned my sanity—it was THAT good.